by
M.I.K.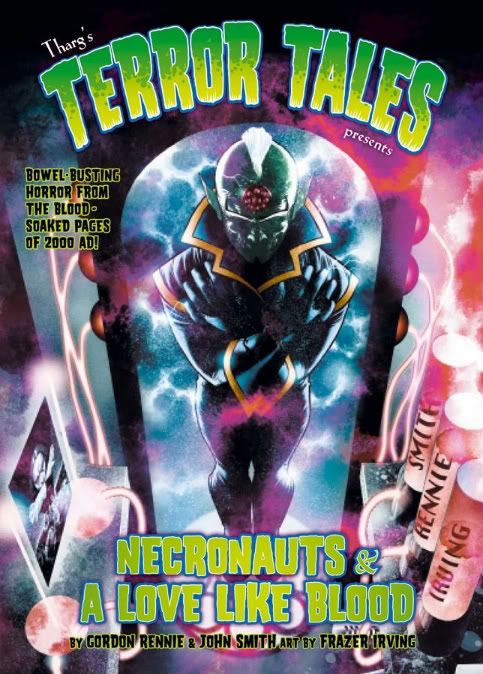 Appearing just in time for Hallowe'en, this new collection will reprint two stories, originally printed within the pages of 2000AD back in 2001, and both illustrated by the talented Frazer Irving.
Necronauts, written by Gordon Rennie, tells the story of a team-up of Sir Arthur Conan Doyle, Harry Houdini, H.P. Lovecraft and Charles Fort, as they attempt to thwart dark forces with plans to enslave humanity.
A Love Like Blood by John Smith is kind of like Romeo & Juliet but with vampires and werewolves. Yes, it does sound a bit like Underworld, but this appeared two years before Kate Beckinsale showed up in that tight leather outfit.
…What was I talking about again?
Oh, yes…
Tharg's Terror Tales Presents Necronauts and A Love Like Blood will be published 18th October.
Price : £12.35
128 Pages