by
M.I.K.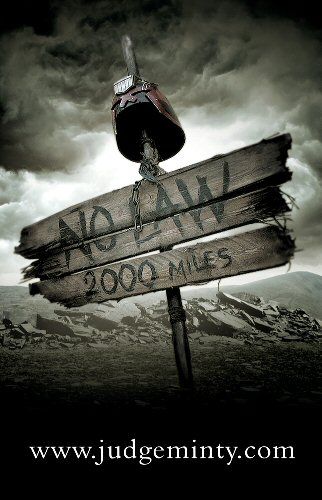 Hands up who saw the recent DREDD movie?
Rather good, wasn't it? Unfortunately, it didn't do well enough at the box office to guarantee a sequel any time soon, but fear not, because you haven't seen the last of filmic depictions of Mega-City One. There are currently two short live action fan films in the planning stages, (one of which is being made by a producer of DREDD), and an animated short.
You don't need to worry about waiting ages for those, however, as there has recently been a completed half hour long film doing the rounds at various film festivals and conventions, it has the full blessing of 2000ad publishers Rebellion, it got referenced via background graffiti in the aforementioned DREDD, (see below), and now it's available to watch for free online.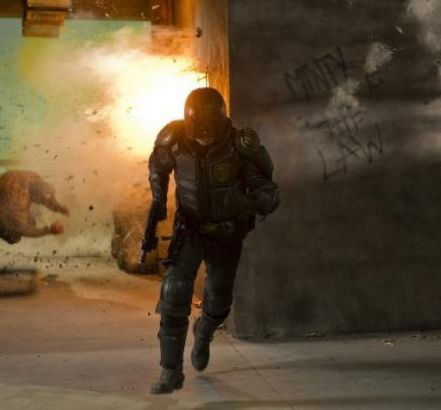 Judge Minty is based on an old story from the comics and follows a Judge forced to take the 'Long Walk' into the irradiated, post-apocalyptic wasteland of 'The Cursed Earth'.
You'll like this. There are mutants and flying cars and gore and stuff…
by M.I.K.
No Comments Yet
You can be the first to comment!