by
Ghastly McNasty
Channel Five has acquired the free-to-air UK rights to the hit American series, The Walking Dead. The AMC zombie drama has pulled in record ratings for the broadcaster and has actually increased its ratings over the course of its six-part first season. The Walking Dead stars British actor Andrew Lincoln (best known for This Life and Teachers). The drama starts on Channel Five on April 10th.
If you don't know about The Walking Dead then this site probably isn't for you. Just in case, here's a mini re-cap of what the series will be about:
After waking from a coma in an abandoned hospital, police officer Rick Grimes finds the world he knew gone – ravaged by a zombie epidemic of apocalyptic proportions. Nearby, on the outskirts of Atlanta, a small encampment struggles to survive as 'the dead' stalk them at every turn.

Can Rick and the others hold onto their humanity as they fight to live in this terrifying new world? And, amidst dire conditions and personal rivalries, will they ultimately survive one another?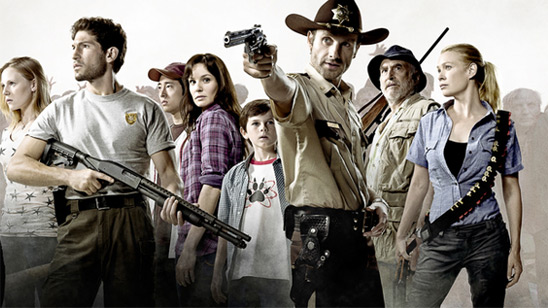 Visit the Channel 5 website for more info on the The Walking Dead TV Series
by Ghastly McNasty
No Comments Yet
You can be the first to comment!